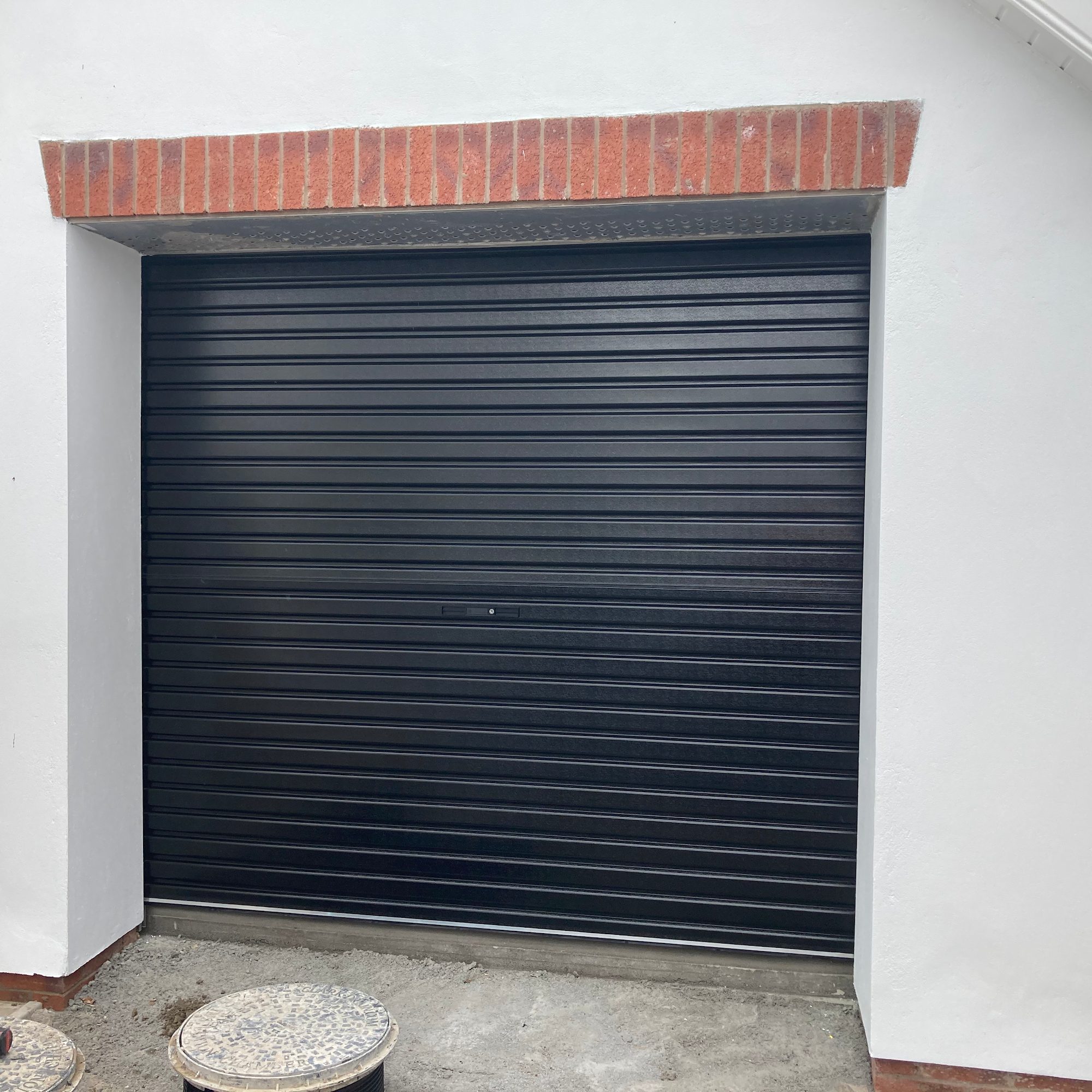 Fully-insulated sectional garage doors!
Our specialists work closely with each customer to select and install a garage door that fits seamlessly into your property. Choose from three different types and secure a door that is made-to-measure.
An increasingly popular choice among homeowners, fully-insulated sectional garage doors help customers save space due to their vertical operation while also providing great strength and security for your property. Made up of separate sections, these flexible solutions can be installed on a variety of openings and designed to fit your available space exactly.
Maximise Space in Your Garage!
One of the most secure garage door options, roller doors also serve as a wonderful, modern addition to any home. Ideal for those seeking to maximise space in their garage, roller doors are easy to operate and neatly stored in a compact roll at the top of your door when open.
A classic choice for properties, up-and-over garage doors are simple, easily-operated installations that lift from the bottom up and turn horizontal before being put flat against your ceiling. One of the most popular styles among NI homeowners, these classic doors also come with great customisation and are very easy to maintain and operate.